papergirl

Hello! I'm Christina, a lifestyle blogger, digital marketing executive, freelance writer and soup-run volunteer. I live in Brighton with my boyfriend Trout and our cat Rasputin. I started this little blog in June 2011, and before that I wrote Artichoke Zine; a food and lifestyle blog which covered all aspects of vegan living. paperbagblog is my little space to share photographs of what I've been up to, products I love, food I've been eating and more. Thanks for joining me!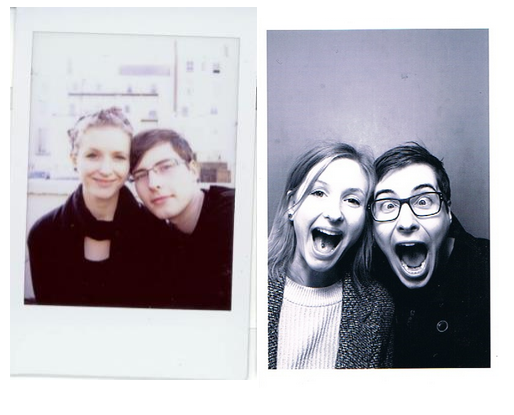 I've been a freelance writer for almost five years, contributing articles to Fresh Vegan, Chickpea Magazine, The Handbag Fairy, LandingPad London, James Ramsden (previously The Larder Lout), Friday-Ad, Pleece & Co, West London Motor Group, IVC Signs and To Happy Vegans, as well as producing a printed copy of Artichoke Zine in 2009.
If you're interested in blog content, website copy or any other type of copywriting, please email me at: cmwilmowski@hotmail.com. I'm also PR-friendly, and love working with brands, so get in touch if you have a project or product that you think will suit my blog and lifestyle.
FAQs
How long have you and Trout been together for?
Almost 12 years. We met at college, following a rather aggressive stick fight.
Is your boyfriend really called Trout?
Yes, yes he is.
Is your cat really called Rasputin?
Yes, yes he is.
Do you take all of the photographs on your blog?
I do indeed. Unless specified, every photo on my blog is taken by me (some more successfully than others…) and sometimes Trout.
What camera do you use?
A Canon 600, with either a 50mm or 28-135mm lens – occasionally I use a wide-angle lens.
Why doesn't Trout have his own food blog?
I know! I've asked him many times. I am putting together a new series on his cooking though, so watch this space for a few recipes.
What should I do/eat/see while I'm in Brighton?
Check through my 'Brighton' tags to have a read through of my favourite things to do in Brighton, or tweet me if you have any questions.
If you have any questions please get in touch at cmwilmowski@hotmail.com! I absolutely love hearing from my readers, and am very grateful that people enjoy this little piece of my life.
You can also find me on…